text.skipToContent
text.skipToNavigation
AUSTDAC SERVICES
Austdac offers customers a wide variety of services both in our accredited Repair Centre and onsite. We are committed to providing quality products and services that will meet and exceed our customer expectations. We provide services relating to communications, gas monitoring systems, safety equipment, intrinsically safe lighting, power supplies and conveyor control equipment to coal mines and general industry in Australia and around the world. CONTACT AUSTDAC
Austdac Repair Centre (AS3800)
At Austdac, we offer an ongoing repair service for all our products, providing inspection reports and repair cost advice for all repair work conducted. Austdac maintains a database for all equipment repaired, serviced and or calibrated by our team of technicians. All repairable products are restored to "as new function capabilities and certification" with function testing to specifications. Each overhauled / repaired piece of equipment is issued an AS3800 declaration of conformity.
Austdac offers a reliable service network, staffed by competent, trained personnel, to service all of our product range. Austdac has a registered repair and overhaul workshop with Exi, Exe, and Exm accreditation.
Austdac On-site Services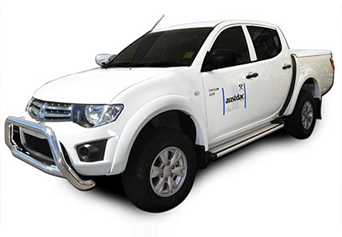 Austdac has field service representatives, based in both NSW and Queensland providing services related to any Austdac related products, throughout Australia and the world:
Field support to perform Site Servicing
Calibration Field support
Installation requirements performed on site
Commissioning to be performed on site
Austdac Audit Services
Austdac field service technicians and engineers provide onsite audits for the following:
At the end of each audit a full set of documentation is provided for the site safety file.
I.S phone system and exchange audits
I.S phone BMA system and exchange audits
Full conveyor system audits
Gas monitoring machine and mine wide system audits
Longwall control and monitoring system audits
Conveyor emergency stop 12 monthly signal line SIL proof testing
Austdac Training Services
We continuously strive to provide better products and world-class service to our customers. Part of our services is to provide a variety of training that help our customers in maintaining and understanding our systems.
Some of our training courses are:
Product Training
Ex training
System assessment training
Installation based training
Please contact us if you require any further information or if you require any of Austdac Ptd Ltd's services above.
---