Arran X Series
High Lumens LED Floodlights for Hazardous Locations
Crisp White Light. High Output. Energy Efficient.
The Arran X offers unprecedented light quality and clarity. High lumen output, energy efficient Sone 2 / Zone21 floodlight and housed in a robust aluminum body. Offering crisp white light and optimum colour rendering, the Arran X is especially suitable for marine locations and high ambient areas.
Product Catalogue
Download the Arran X datasheet today!
Download
Visit Product Page
Go to the Arran X product page to view more details
Industrial
Zone 2
Special Features
Learn more about the features of the Arran X Series
Discover
Area Classification and Applications
Zones:
Zone 2 & Zone 21 Areas | Ex ec IIC T5/T4 Gc | Ex tb IIIC T95°C Db
Rated:
Suitable for wet locations | Marine Rated (US) | Type 3, 4x | IP66
Classes:
Class I, Div. 2, Groups A, B, C, D | Class II, Div. 1 & 2, Groups E, F, G | Class III
Temperatures:
-50°C<Tamb<+40°C<120W | -50°C<Tamb<+55°C/+65°C >120W (Standard Version)
-20°C<Tamb<+50°C (Battery Backup Version)
Applications:
Industrial, Manufacturing, Mining, Marine, Chemical Facilities, Waste Water Facilities, Commercial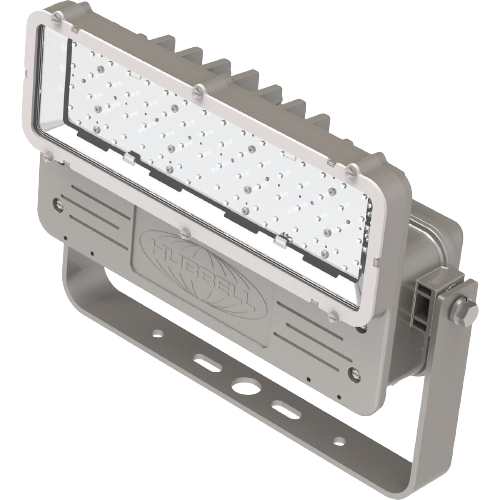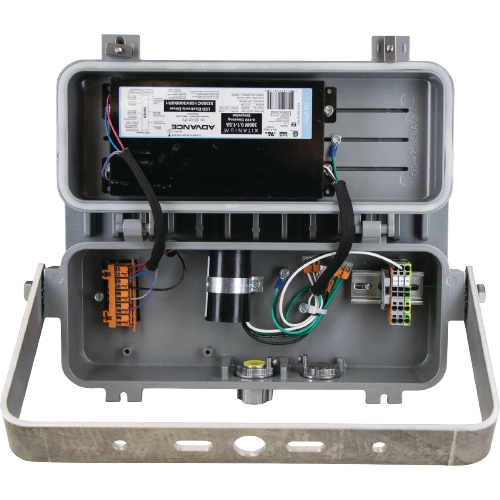 Easy Install with Mounting options
The Arran-X has a clamshell design with captive swing barrel-nut latch that offers complete and unimpeded access to the wiring chamber that allows for a quick and easy installation.
Pendant
Easy mount the Arran-X to a rigid pendant with one person install achieved through a captivated bolt design
Stanchion
Aimable & stackable design for stanchion installations that allow for up-to two floodlights per mount
Available in three distinct LED Colors and Intelligent Battery Backup Option
Battery Backup Version
The Arran X's Self-Testing feature runs a 30 second test every 30 days and a 90 or 180 minute test every twelve months. Bi-colored LED indicator provides a visual fault detection and charging status.
The Self-Diagnosing feature monitors LED status, LED driver circuit, battery capacity, and charger function and displays any fault by means of a flashing code from the Bi-Colored LED.
LED Color Options
3000K 70CRI
Warm white LED Color
5000K 70CRI
The standard crisp white light for widespread use.
Pure Amber LED
Our new turtle friendly light that won't harm!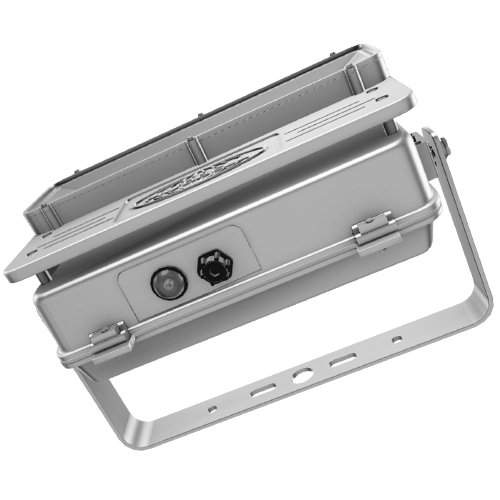 Optic Choices
Below are three optic choices offered to meet the demands from the Hazardous Location industry.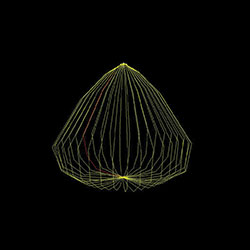 Normal Distribution
Approximate 6x6 beam distribution that delivers evenly distributed light, perfect for a general area lighting with normal mounting heights.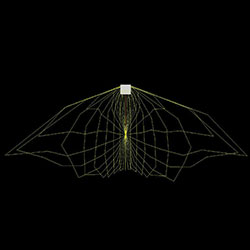 Extra Wide Optic
Gives great horizontal throw of the light that is perfect for low mounting heights as well as installations that require further fixture spacing.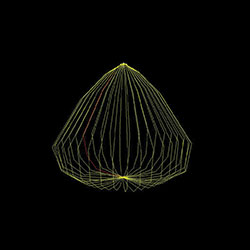 Narrow Optic
Offers high lumen density at taller mounting heights, perfect for focused lighting areas.
A Closer Look at the Arran X Series