text.skipToContent
text.skipToNavigation
---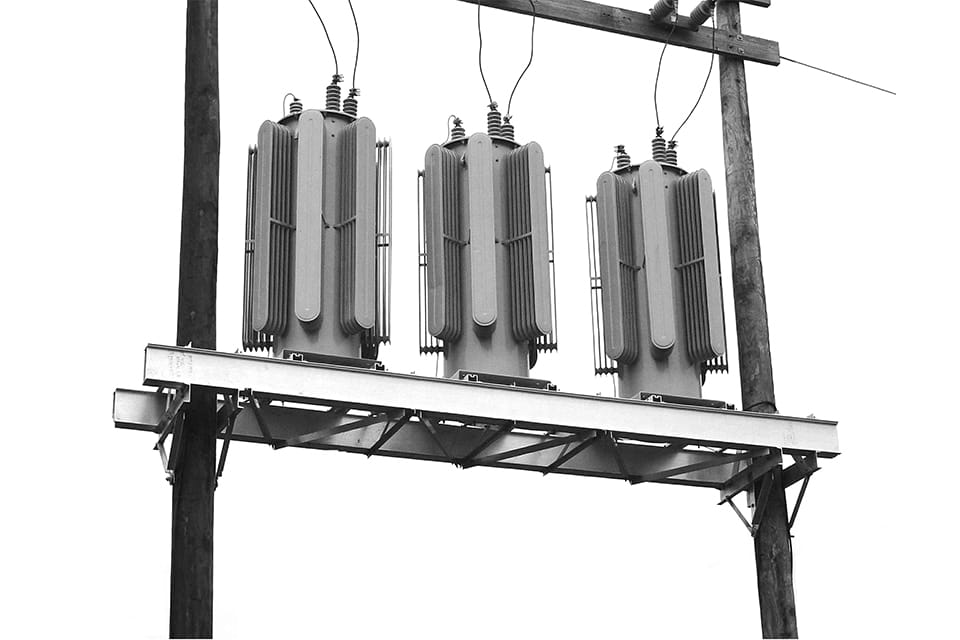 CMC's Barfield line of aluminum platforms offer a lightweight, maintenance-free and lower cost method for mounting transformers, regulators, switches and other heavy equipment. Barfield platforms can be adjusted for equipment size and location from either on the ground or while in the air. Each platform contains adjustable hat-channel cross members that can slide into position and lock into place. Capacities Range up to 33,000 Pounds.
A Barfield aluminum platform is designed to hold equipment too heavy for single-pole mounting.
Our platforms carry three relative ratings:
• Uniform vertical load
• Single center vertical load
• Three vertical loads
Need an even higher capacity? Add a third pole or "stub pole" kit, which can increase load capacities between 30% and 50%.