text.skipToContent
text.skipToNavigation
Graduate Rotation Program
---
Be a part of over 100 years of innovation and commitment to powering future generations.
The Hubbell Power Systems, Inc. (HPS) Graduate Rotation Program affords recent graduates the opportunity to travel, learn numerous aspects of the company, and develop your professional skills. As a member of the HPS family, you would play a vital role in the future delivery of power. HPS, a subsidiary of Hubbell, Inc., manufactures a wide variety of transmission, distribution, substation, OEM, underground and telecommunications products used by utilities. HPS products are also used in the civil construction, transportation, gas and water industries. For additional information about this program, contact careers@hubbell.com.
FREQUENTLY ASKED QUESTIONS
Will I be a name or a number?
The size of our GRP group (4-6 people) ensures that you will not be just a number. With opportunities to contribute at the highest levels in the company, you will be much more than a name as well. We view GRPs as assets to our organization.
Will I be challenged?
Definitely! The Graduate Rotation Program is designed to challenge you in many different areas, allowing you to be successful and contribute at a very high level once you transition from the program.
How much exposure will I receive?
You will have high exposure with access to our corporate-level executives. You will be assigned significant business and/or platform initiatives that are intended to drive our business to the next level. Additionally, you will submit a monthly report to the HPS staff, which provides ample opportunity for exposure and feedback on your projects.
Testimonials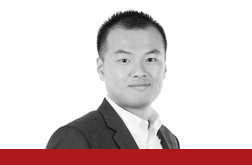 "As my first job out of college, the graduate rotation program is helping me orient my career interests by offering a considerable amount of flexibiity in my work"
Andy Sheng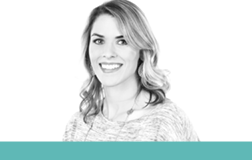 "The graduate rotation program gave me a great opportunity to understand how Hubbell Power Systems operates through its many different facets."
Stephanie Hanson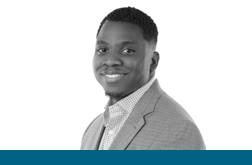 "The graduate rotation program is very influential in my professional life. This program is helping me seamlessly make the transition from collegiate to career."
Benjamin Okrie, Jr.