EdgeConnect™ Screwless Termination Technology
Wiring devices with Hubbell's patented EdgeConnect™ Technology provides screwless termination, making them the fastest termination devices on the market. Learn how you can benefit from upgrading your wiring devices to EdgeConnect™ Technology.
Get Ahead with EdgeConnect Technology
It's about time to make the switch to wiring devices with EdgeConnect Technology. EdgeConnect™ Technology improves installation time by more than 80% making Hubbell's technology the fastest on the market. Strong steel springs continuously apply pressure to wires, ensuring reliable and secure connections. Applications subject to vibration or thermal cycling benefit from increased performance and productivity savings with EdgeConnect™ Screwless Termination Technology. Our latest innovation is the ideal solution for distribution systems, powering motor drives, or simply installing equipment on the production floor.
Learn More
Get the Edge with Screwless Termination Wiring Devices
Fast Connections for Greater Efficiencies
For decades, electrical installers have had to spend considerable time wiring each screw and torquing it down with a screwdriver or torque wrench, with the responsibility of measuring and ensuring the integrity of each connection. Even experienced installers needed well over a minute to terminate a single device.
With EdgeConnect™ Technology screwless termination, installers simply insert the wire and press the plunger down – no tools are required. The connection is reliable, long lasting, and doesn't require special skills or training to guarantee a high-quality result. Elapsed time? About 11 seconds!

Product Lines Powered with EdgeConnect™ Technology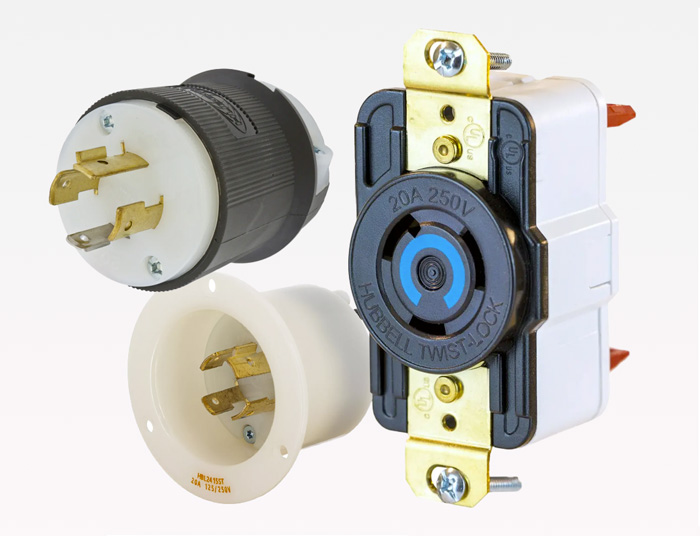 Twist-Lock® Edge Series
Improve installation time by more than 80% on electrical projects with Twist-Lock® Edge series receptacle, plugs and flanged inlets, featuring screwless terminations.
View Products